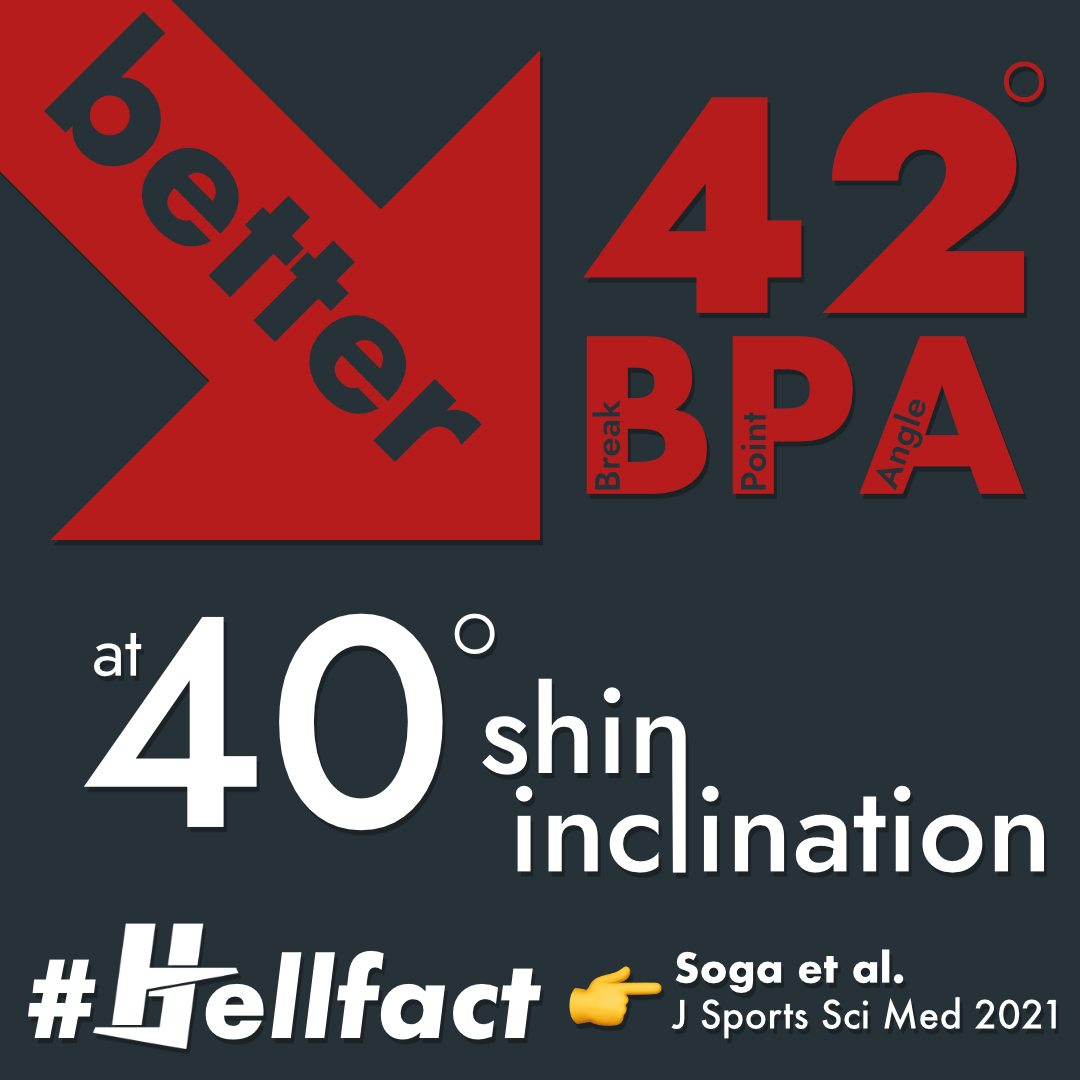 Source
Preferential final stage activation
Beginners and weaker athletes can massively benefit from exercises which are performed with inclined shanks❗

Shin inclination will decrease the required force to achieve full knee extension. Instead of losing control at high knee flexion angles, muscle activation can be maintained until injury-relevant knee angles (30° to 0° knee flexion). It has been shown that a 40° shin inclination significantly decreases the break point angle from 58° to 16°.

👉 HAM's HELL offers four inclinations (0° to 36°) which allow a gradual regression of exercise intensity. Don't be shy and reserved. Become strong at high inclination before you decrease your shin inclination!