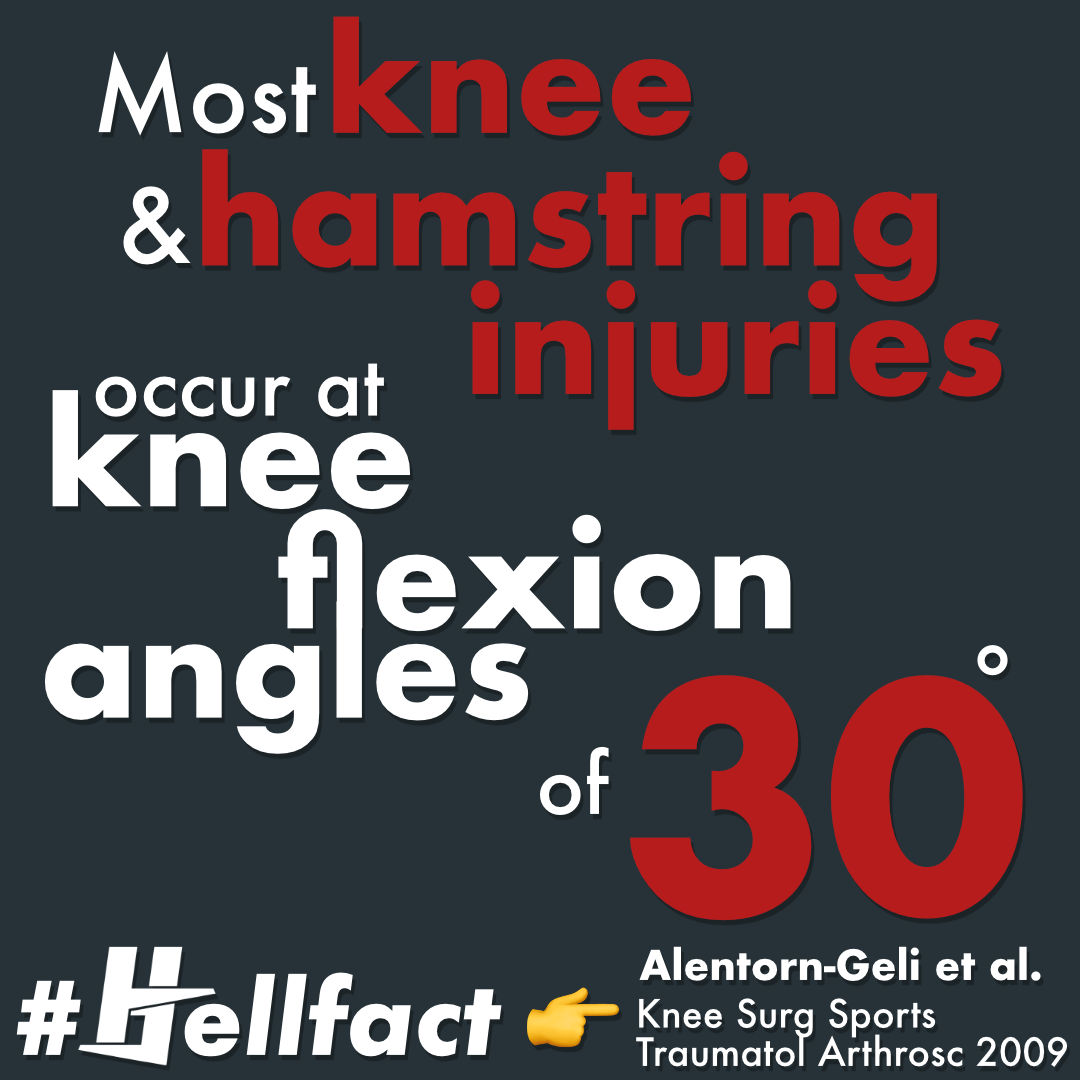 Source
Title: Prevention of non-contact anterior cruciate ligament injuries in soccer players. Part 1: Mechanisms of injury and underlying risk factors
Author/s: Alentorn-Geli et al.
Published in: Knee Surgery, Sports Traumatology, Arthroscopy
Publication date: July 2009
Link: Springer Link
Fact: #7
View Post on Instagram
ROM matters
Injury mechanisms of common knee and hamstring injuries are quite well-established. Consequently, appropriate preventive exercises should address these pitfalls. Major emphasis should be put on specific hamstring activation near full knee extension.
Multiple NHEs with a high time under tension at knee flexion do not elicit the adaptations which are needed to effectively reduce the injury risk.
Even during rehabilitation, focus on activation across reduced ranges of motion (ROM) before increasing intensity and complexity. Trust the process and permit your muscle fibres to elongate.