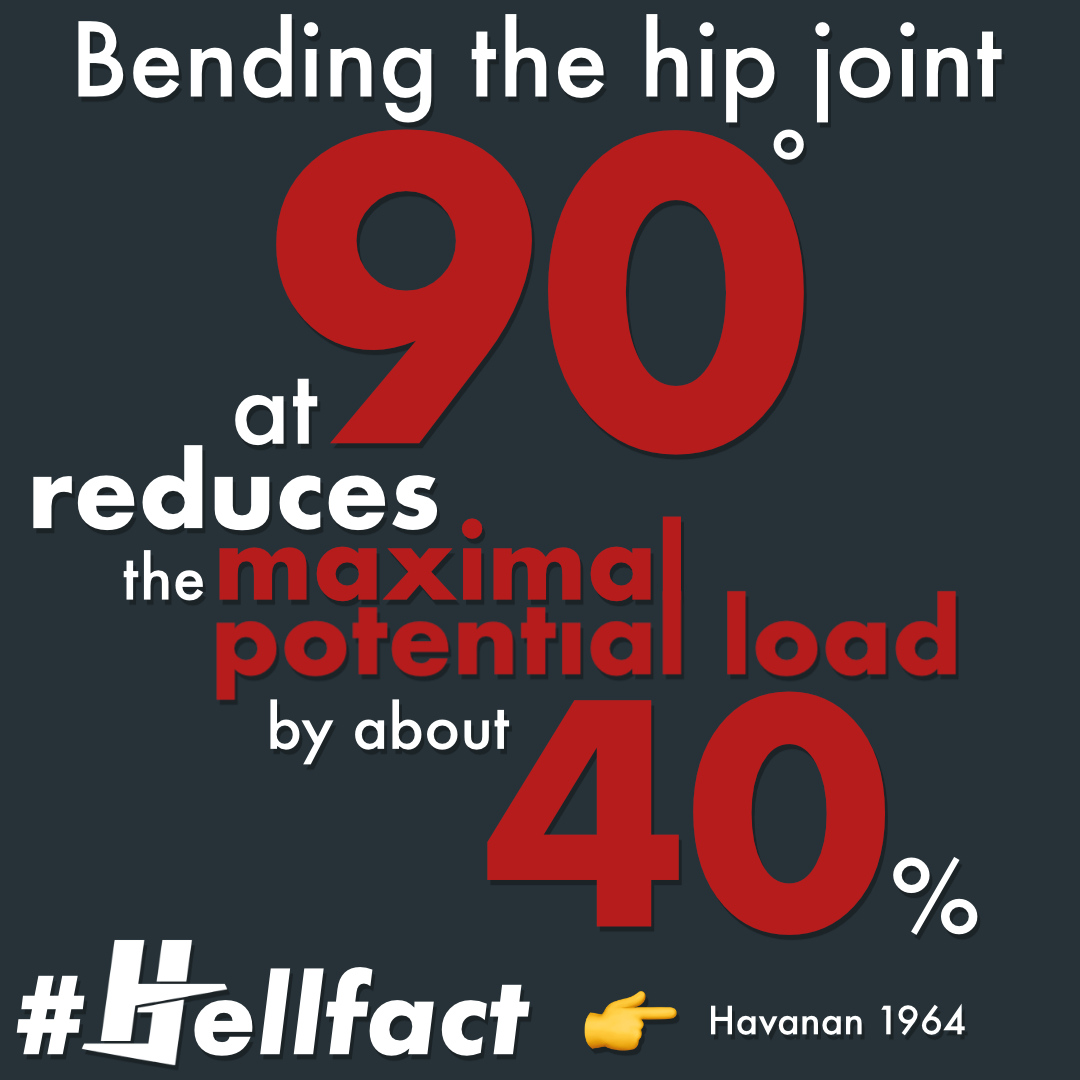 Source
Explore your reserves
Besides increasing 'Ham's Hell's' shank's inclination angle, hip flexion offers you another convenient way to reduce the exercise's intensity.
Simultaneously, your hamstring muscle fibres elongate with increasing hip flexion which uncovers further hidden reserves. Combining a 90° hip flexion with our optimized shank inclination angle will halve the maximal load in contrast to a standard NHE (0° hip flexion and 0° shank inclination).
Eccentric training at long hamstring muscle length enhances your flexibility and strength. Don't hesitate to experience the improvements your body will make!