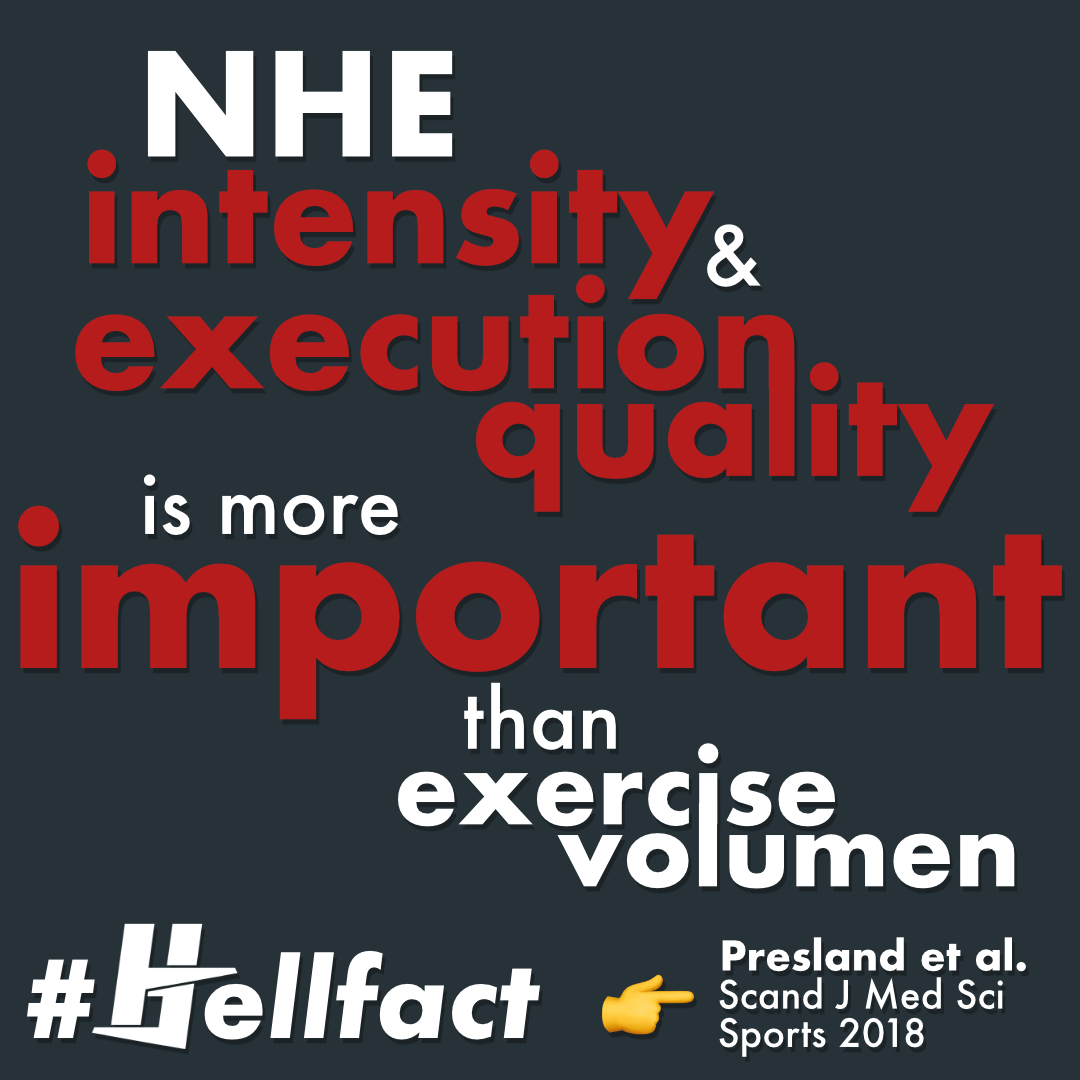 Source
Title: The effect of Nordic hamstring exercise training volume on biceps femoris long head architectural adaptation
Author/s: Presland et al.
Published in: Scandinavian Journal of Medicine & Science in Sports
Publication date: May 2018
Link: Abstract PubMed
Fact: #4
View Post on Instagram
Quality and intensity matters
NHE training which incorporates high quality and high intensity leads to higher adaptations compared to a high volume trainign regimen.
Therefore, keep in mind that every single eccentric repetition you execute meets these guidelines. Prefer performing 3 high quality and intense NHE repetitions instead of 8 flawed ones.
Always remember that your hamstring muscles should be strong and powerful at long muscle length, equally to knee flexion angles of 30° to 0°. Do not waste time strengthening your posterior chain muscles in the range of high knee flexion. Enlarge your time under tension near full knee extension.

'Ham's Hell' offers you plenty of different exercises to do so.