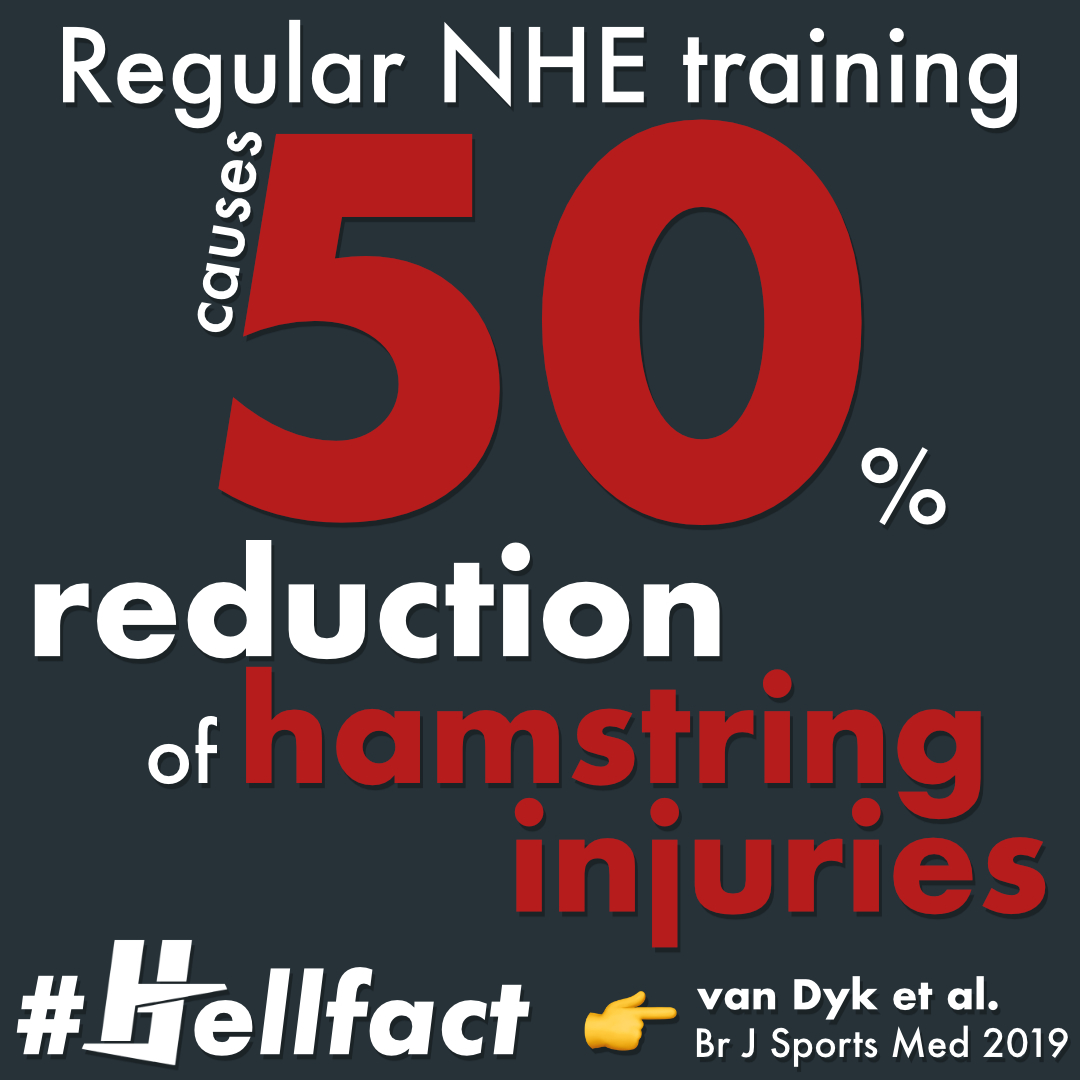 Source
Title: Including the Nordic hamstring exercise in injury prevention programmes halves the rate of hamstring injuries: a systematic review and meta-analysis of 8459 athletes
Author/s: van Dyk et al.
Published in: British Journal of Sports Medicine
Publication date: October 2019
Link: Abstract
Fact: #3
View Post on Instagram
Numbers don't lie
In this particular case, the number is impressive and promising. Consequently, don't waste time and try your first NHE or do your next one!
Due to its eccentric and supramaximal nature, regular NHE training HALVES THE RISK 😲 that you suffer from a knee or hamstring injury. Improve your protective shield. Overcome your DOMS and let the repeated bout effect be your friend.
HAM's HELL supports you that a strenuous and challenging NHE becomes an usual exercise of moderate difficulty.
Your body will thank you 🙏.